The home for podcasters in North Florida
Started in 2018, Jax Podcasters Unite is a group of North Florida podcasters who meet quarterly to discuss trending topics, pain points, and new ideas.
Whether you're a seasoned pro or haven't published an episode yet, this group is aimed to help each other through collaboration and community.
Community Over Competition
The Jacksonville Podcaster's Unite group is building a community of of North Florida audio creators to showcase the talent our neck of the woods has to offer.
Interested in joining us? Submit your show here and then check out other ways to get acquainted with us below.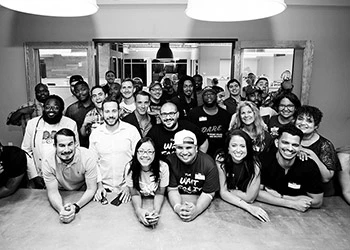 Photo Galleries of Past Meetups
The JPU and their close to 100 members meet on a quarterly basis to discuss and further the growth of podcasting in the North Florida region.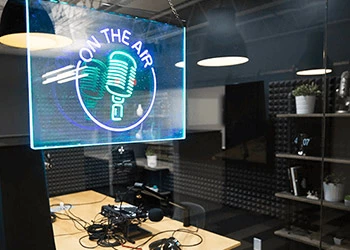 Duval's first and most comprehensive list of podcasters in Jacksonville, Florida. Check out a feed that's updated daily of the latest episodes 904 creators are uploading. Sortable by podcast name or category of interest.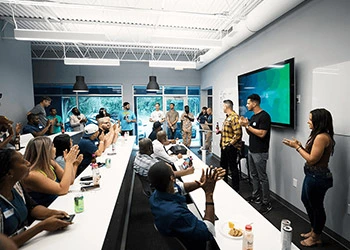 Wanna host us?
The JPU meets quarterly to discuss the latest podcasting news and how it affects the industry from newbies to veterans. If you'd like to sponsor or host a meetup, simply reach out via the Contact Us page linked below.
Get recaps of events and a head's up when something new is going on