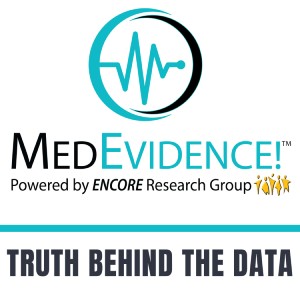 Welcome to MedEvidence podcast, where we explore evidence-based medicine and provide insights into the latest research findings. In this episode, Dr. Koren will discuss the use of aspirin for primary and secondary prevention and whether or not it is necessary to take it every day at age 70.

Dr. Koren will address the question of whether or not individuals over the age of 70 should take aspirin every day, and what factors should be considered in making this decision. He will discuss the potential benefits and risks of daily aspirin therapy, and the importance of personalized decision-making based on an individual's overall health status and medical history.
Thank you for joining us on MedEvidence podcast. We hope this episode has provided valuable insights into the use of aspirin for primary and secondary prevention and the considerations that should be made when making treatment decisions, especially at age 70. Remember to always consult with your healthcare provider before starting or stopping any medications.
You will learn:
💙 Do we still need Aspirin after age 70 for heart health?
💜Physician Health Study
💚Clinical Research Opportunities
Dr. Michael Koren is a practicing cardiologist and CEO at ENCORE Research Group. He has been the principal investigator of 2000+ clinical trials while being published in the most prestigious medical journals.  Dr. Koren received his medical degree cum laude at Harvard Medical School and completed his residency in internal medicine with a fellowship in cardiology at New York Hospital/Memorial Sloan-Kettering Cancer Center/Cornell Medical Center.  On a personal note, Dr. Koren has a life-long interest in history, technology, Public Health, and music. He has written two musical plays.

More information and to Participate in Clinical Research 
Be a part of advancing science by participating in clinical research

Share with a friend. Rate, Review, and Subscribe to the MedEvidence! podcast to be notified when new episodes are released.

Follow us on Social Media:
Facebook
Instagram
Twitter
LinkedIn

Powered by ENCORE Research Group
Music: Storyblocks - Corporate Inspired

Thank you for listening!