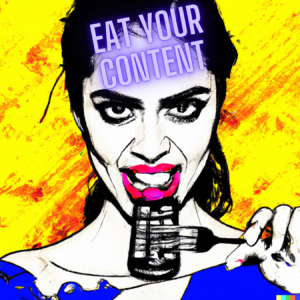 For the next few weeks, join host Rich Herrera and Top Chef S07 Alum, Chef Kenny Gilbert as they break down each episode of the newest season of Bravo's hit series, Top Chef. Top Chef Season 20 is called World All-Stars and features 16 winners and finalists from the US and international versions of the show.
As a former Top Chef contestant, Chef Kenny Gilbert will offer valuable insight and behind-the-scenes info on how the show is made. Rich and Kenny will also analyze the dishes and attempt to get inside the mind of the chefs as make their way through Quickfire and Elimination Challenges. You don't want to miss a single episode.
Episodes will drop as close to weekly as possible, so make sure to like, follow, and subscribe to be notified of when new episodes drop.
Follow EYC on socials:
Instagram: @richherrera
Facebook: https://www.facebook.com/richherrera1250
--- Support this podcast:
https://podcasters.spotify.com/pod/show/eatyourcontent/support