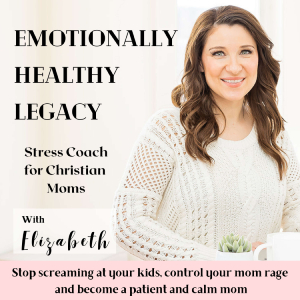 Do you create new year resolutions in regards to lose some weight, eat better, exercise more but never seem to stick with those goals? In this episode, you get to hear from Ashley and her journey with weight loss and health. 
In this episode you will learn: 
Why it's so hard to achieve a healthy life style on your own
The reasons why many people fail with health goals
Emotional and mental benefits of prioritizing your physical wellness
How to make time to work out and eat healthy with kids 
If in the past you set goals for yourself to improve your physical health but didn't stick with them, this episode will be helpful. 
About Ashley: 
As a Certified Accountability Health Coach, Ashley has held hundreds of clients accountable to eat well and exercise consistently while living in moderation and practicing mindfulness. She firmly believes that dieting is not sustainable. She is the founder of Better Health by Accountability, coaches people all over the world, and believes that daily accountability support is key to reaching your health and wellness goals. 

Her coaching provides daily communication, check-ins, guidance and continuous reminders. Ashley's clients are successful with her direct, no excuses, fun loving coaching style. One of her greatest passions is helping others succeed in finding confidence in their bodies because for so long, she hated her own. 
Connect with Ashley:
Instagram
Tiktok
Website
Free 3 day accountability coaching with Ashley
Related Episodes: 
~~~~~~~~~~~~~~~~~~~~~~~~~~~~~~~~~
Next Steps:
Download Free Guide:
5 Powerful and effective ways to calm down when feeling triggered
Get support:
~~~~~~~~~~~~~~~~~~~~~~~~~~~~~~~~~
Website: emotionallyhealthylegacy.com
Contact: [email protected]
Submit a Question to be answered on the show
Leave me a voice memo with a question/comment
Support this podcast for a small monthly donation