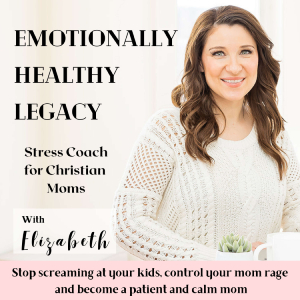 Wake up in reactive mode and feel easily agitated with your kids all day? 
In this episode you will learn:
4 Daily habits that are costing you patience with your kids 
Things you can start doing today to quickly increase your patience with kids
Our habits create who we are. So many things we do daily without giving awareness to what the consequences are. Today you will learn unconscious habits you do daily that are stealing your patience. 
Listen to related episodes:
~~~~~~~~~~~~~~~~~~~~~~~~~~~~~~~~~
Next Steps:
Download Free Guide:
5 Powerful and effective ways to calm down when feeling triggered
Get support:
~~~~~~~~~~~~~~~~~~~~~~~~~~~~~~~~~
Website: emotionallyhealthylegacy.com
Contact: [email protected]
Submit a Question to be answered on the show
Leave me a voice memo with a question/comment
Support this podcast for a small monthly donation