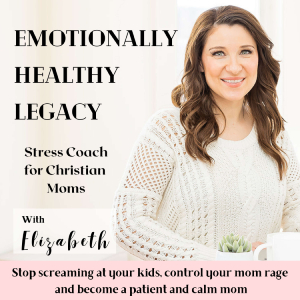 Listen in to behind the scenes of my life in Feb 2023. Since I don't show up on social media anymore, I thought I would be fun for you to get a glimpse into my life where I share a review of the last month and how things are behind the scenes as a wife, mom of 4 and a business owner. 
In this episode you will learn:
Flying as family of 6, surprise visit to MN and spending time with family (I share a bit about our family dynamics)
Sickness hitting our home and how that affected my emotional state (I was reactive and screaming at my kids)
How I handles mom guilt that came with losing my cool
I finally found local friends that I can really connect with (by reaching out to a stranger online)
My life is not all butterflies and rainbows. I have my hard  days and moments when I raise my voice and even yell at my kids. In this episode you will hear my vulnerable and raw story of how things have been in the past month.

Have you left a podcast review yet? This is how.

Leave a review and email me a screenshot of your review  [email protected]  to be entered into a monthly giveaway to win my Emotionally Healthy Mom course!

When you leave a review it really helps to increase my podcast reach and others find this show. Also, it helps me feel encouraged :)  Thank you friend. 
Listen to related episodes:
~~~~~~~~~~~~~~~~~~~~~~~~~~~~~~~~~
Next Steps:
Download Free Guide:
5 Powerful and effective ways to calm down when feeling triggered
Get support:
~~~~~~~~~~~~~~~~~~~~~~~~~~~~~~~~~
Website: emotionallyhealthylegacy.com
Contact: [email protected]
Submit a Question to be answered on the show
Leave me a voice memo with a question/comment
Support this podcast for a small monthly donation