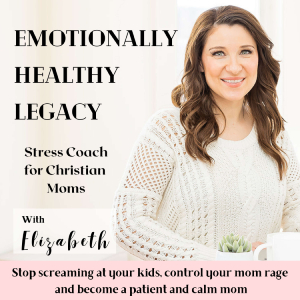 As a stay-at-home mom, it's easy to feel anxious and overwhelmed during the day, especially when juggling the demands of taking care of children, managing the household, and possibly working from home. While some factors may be out of our control, there are practical things we can do to protect our mental well-being and establish healthy boundaries.
In this episode, we will discuss three strategies that you can implement today to protect your peace and maintain your mental sanity.

***FREE Podcast meetup*** I would love to see you there!
Listen to related episodes:
~~~~~~~~~~~~~~~~~~~~~~~~~~~~~~~~~
Next Steps:
Download Free Guide:
5 Powerful and effective ways to calm down when feeling triggered
Get support:
~~~~~~~~~~~~~~~~~~~~~~~~~~~~~~~~~
Website: emotionallyhealthylegacy.com
Contact: [email protected]
Submit a Question to be answered on the show
Leave me a voice memo with a question/comment
Support this podcast for a small monthly donation