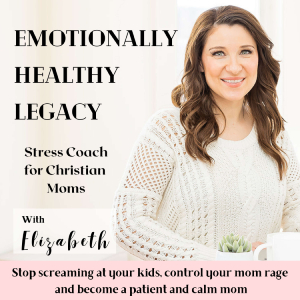 Do you get pulled into your childs angry emotions? Is it hard for you to keep your cool when your child is being agressive? There is good reason for that. 

In this episode you will learn:
Why kids anger outburts feels treatening and triggering to you
How to let your kids feel angry and keep anger safe in the heat of the moment
How to help your child learn to regulate their emotions
How to change your mindset about anger to reduce threat
If you want to respond better when your child is experiencing anger and teach them coping skills for the future, this episode is for you. 
Support the show
~~~~~~~~~~~~~~~~~~~~~~~~~~~~~~~~~
Next Steps:
Download Free Guide:
5 Powerful and effective ways to calm down when feeling triggered
Get support:
~~~~~~~~~~~~~~~~~~~~~~~~~~~~~~~~~
Website: emotionallyhealthylegacy.com
Contact: [email protected]
Submit a Question to be answered on the show
Leave me a voice memo with a question/comment
Support this podcast for a small monthly donation