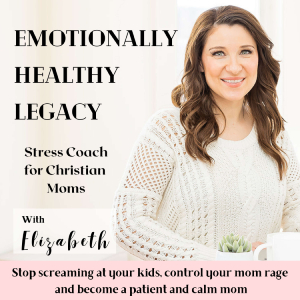 Wonder if your hormones are out of wack? Experience energy crashed, random mood swings and weight gain despite eating healthy and working out? I invited Joelle, a hormone expect to help you understand your hormone health. 

In this episode you will learn:
Red flags that your hormones are off
How hormones affect your mood (emotional regulation) and energy levels
What hormones are doing during your cycle
Best workout to support your hormone health
Foods to eat and foods to avoid to support hormone health
Joelle is a mom of 2, Certified Nutritionist, and hormone expert! She helps women understand female physiology and work with body's natural cycle to live a healthier and  happier life. 
Connect with Joelle:
Mentioned in the episode:
Flo App for menstrual tracking
Listen to related episodes:
Support the show
~~~~~~~~~~~~~~~~~~~~~~~~~~~~~~~~~
Next Steps:
Download Free Guide:
5 Powerful and effective ways to calm down when feeling triggered
Get support:
~~~~~~~~~~~~~~~~~~~~~~~~~~~~~~~~~
Website: emotionallyhealthylegacy.com
Contact: [email protected]
Submit a Question to be answered on the show
Leave me a voice memo with a question/comment