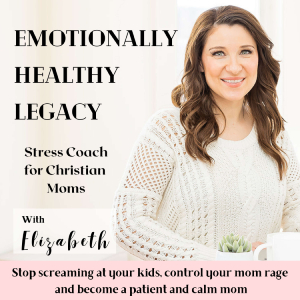 Have you heard this verse? Ephesians 4:26. Be angry and do not sin. Have you every wondered- how in the world do I do that? Most of us when we experience anger, we tend to say or do hurtful things. So HOW do we help ourselves? 

In this episode I talk more about his verse and the following section of the verse which says we need to resolve the anger before the sun goes down. Is that literally what that means? What about all the hurtful things we say to one another when we try to resolve an issue late at night? 

How do we control our anger? How do we manage it so we don't say or do sinful things in the midst of it? Lets talk about it!
~~~~~~~~~~~~~~~~~~~~~~~~~~~~~~~~~
Next Steps:
Download Free Guide:
5 Powerful and effective ways to calm down when feeling triggered
Get support:
~~~~~~~~~~~~~~~~~~~~~~~~~~~~~~~~~
Website: emotionallyhealthylegacy.com
Contact: [email protected]
Submit a Question to be answered on the show
Leave me a voice memo with a question/comment
Support this podcast for a small monthly donation