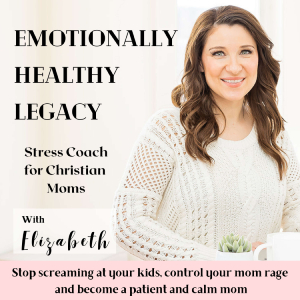 Life, work, motherhood, children. At times it just gets so overwhelming. It feels like TOO MUCH. We don't know what to focus on because everything seems to need our attention. What do you do when you are SO overwhelmed? When everything seems chaotic? 

When we try to focus on all the things it gets worse. When we focus on only ONE thing at a time while applying skills to calm ourselves down, that is when we can move one step forward. 

In this episode I talk about practical things we can do when we feel super overwhelmed. 
~~~~~~~~~~~~~~~~~~~~~~~~~~~~~~~~~
Next Steps:
Download Free Guide:
5 Powerful and effective ways to calm down when feeling triggered
Get support:
~~~~~~~~~~~~~~~~~~~~~~~~~~~~~~~~~
Website: emotionallyhealthylegacy.com
Contact: [email protected]
Submit a Question to be answered on the show
Leave me a voice memo with a question/comment
Support this podcast for a small monthly donation