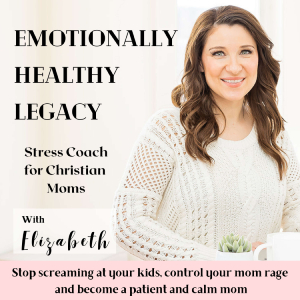 Have you ever felt guilty for yelling at your kids or saying/doing something hurtful when you are emotionally flooded? I think we all have been there. 

So what do we do? When do we give ourselves grace? How do we repair the damage that has been done? 

There are seasons in life when we need to give ourselves grace. Grace, not because we want to excuse our actions but because there is so much going on emotionally that it's hard to give to our family the best version of ourselves. 

Messing up is part of life. We all do it. We are sinners. Thats why Jesus gives us grace. I mention things you can do/say to repair the hurtful things that were done or said. This is something I work on intentionally in my life as well. 


~~~~~~~~~~~~~~~~~~~~~~~~~~~~~~~~~
Next Steps:
Download Free Guide:
5 Powerful and effective ways to calm down when feeling triggered
Get support:
~~~~~~~~~~~~~~~~~~~~~~~~~~~~~~~~~
Website: emotionallyhealthylegacy.com
Contact: [email protected]
Submit a Question to be answered on the show
Leave me a voice memo with a question/comment
Support this podcast for a small monthly donation