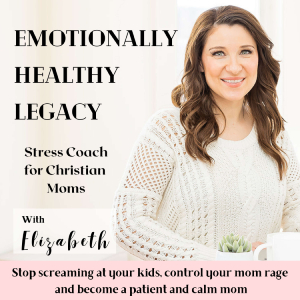 Postpartum is such a transition. If you have an honest conversation with any mom, each and one of them had something that was hard in that postpartum stage. 

So many things we can't predict and will just need to figure them out as we go, but there are things we can do ahead of time to support ourselves in that season. 

In this episode I talk about my planned c-section for summer 2021 and things I'm doing ahead of time to prepare for that stage. 
~~~~~~~~~~~~~~~~~~~~~~~~~~~~~~~~~
Next Steps:
Download Free Guide:
5 Powerful and effective ways to calm down when feeling triggered
Get support:
~~~~~~~~~~~~~~~~~~~~~~~~~~~~~~~~~
Website: emotionallyhealthylegacy.com
Contact: [email protected]
Submit a Question to be answered on the show
Leave me a voice memo with a question/comment
Support this podcast for a small monthly donation