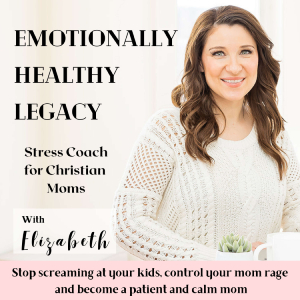 Have you ever thought about the fact that your children are experiencing hard emotions for the first time? Emotions like anxiety, sadness, loss,  and disappointment. 

Often we just tell them to stop feeling that, or minimize what they are feeling to help them 'feel better'. But, is that the best approach?

I think there is a better way to help children manage their feelings. One of the ways we can help them is by being with them in that feeling and also helping them label that emotion. 
~~~~~~~~~~~~~~~~~~~~~~~~~~~~~~~~~
Next Steps:
Download Free Guide:
5 Powerful and effective ways to calm down when feeling triggered
Get support:
~~~~~~~~~~~~~~~~~~~~~~~~~~~~~~~~~
Website: emotionallyhealthylegacy.com
Contact: [email protected]
Submit a Question to be answered on the show
Leave me a voice memo with a question/comment
Support this podcast for a small monthly donation