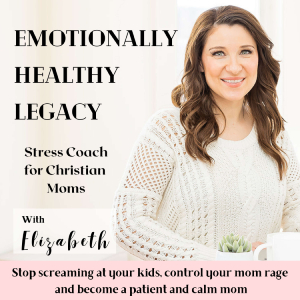 Last episode we talked about who safe people are. Well, there is also a group of people who are opposite of a safe person. They are called toxic people. 

So who are they? What do they really do that is so toxic? Should we avoid them or not?

Toxic people can really negatively influence your mental state, and negative mental state will affect your emotions. If we want to get emotionally healthy we need to learn and identify who are the people that negatively impact us and how to set boundaries around them. 
What to learn? Tune into todays show. 
~~~~~~~~~~~~~~~~~~~~~~~~~~~~~~~~~
Next Steps:
Download Free Guide:
5 Powerful and effective ways to calm down when feeling triggered
Get support:
~~~~~~~~~~~~~~~~~~~~~~~~~~~~~~~~~
Website: emotionallyhealthylegacy.com
Contact: [email protected]
Submit a Question to be answered on the show
Leave me a voice memo with a question/comment
Support this podcast for a small monthly donation