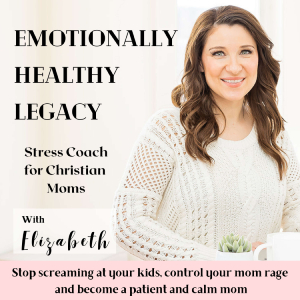 Postpartum stage. 

It's hard. It's hard for most moms. It's hard for me, especially with the 4th baby. 

In this episode I explain all the postpartum struggles I'm experiencing and ways that I am coping with them. Mindset shifts are HUGE. 

There are a few things I am doing now that I don't normally do, just to make things less stressful for myself. Life is overwhelming and I will take anything I can to make it more simple. 
~~~~~~~~~~~~~~~~~~~~~~~~~~~~~~~~~
Next Steps:
Download Free Guide:
5 Powerful and effective ways to calm down when feeling triggered
Get support:
~~~~~~~~~~~~~~~~~~~~~~~~~~~~~~~~~
Website: emotionallyhealthylegacy.com
Contact: [email protected]
Submit a Question to be answered on the show
Leave me a voice memo with a question/comment
Support this podcast for a small monthly donation