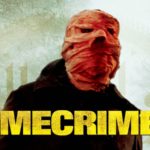 A man accidentally gets into a time machine and travels back in time nearly an hour. Finding himself will be the first of a series of disasters of unforeseeable consequences.
On this week's episode…
Join the crew as we discuss time loops, the concept of fate, and the Spanish language mind bender, Timecrimes.
Show Notes:
Housekeeping (2:48)
Back of the Box/Recommendations (10:17)
Spoiler Warning/Full Review (15:10)
Rotten Tomatoes (67:51)
Trivia (72:50)
Cooter of the Week (77:05)
What We've Been Watching (84:23)
Hotline Scream (96:30)
Connect with us: