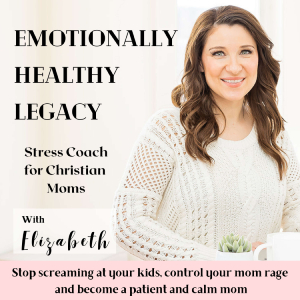 Do you tend to make sinful choices when you are feeling  negative emotions? 

We all do. Often times big negative feelings take a hold of us and we make decisions that we wish we didn't. 

In this episode I focus on frustration and how to manage it. When frustration builds up, it will turn into anger so its super important to notice it early on and do something before it get escalated. 

I talk about a bunch of practical things you can do IN the moment and some proactively to avoid frustrating situations. 

Go listen to this episode today and share it with another mom who could benefit from it!
~~~~~~~~~~~~~~~~~~~~~~~~~~~~~~~~~
Next Steps:
Download Free Guide:
5 Powerful and effective ways to calm down when feeling triggered
Get support:
~~~~~~~~~~~~~~~~~~~~~~~~~~~~~~~~~
Website: emotionallyhealthylegacy.com
Contact: [email protected]
Submit a Question to be answered on the show
Leave me a voice memo with a question/comment
Support this podcast for a small monthly donation