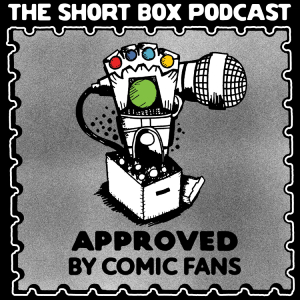 Badr invites some friends and fellow comic podcasters to close out the year. Alongside Chris Hacker (The Oblivion Bar), Lance (Comic Book Keepers), and Jake Hull (Spec Tales), no stone is left unturned when it comes to recounting the year's best comic books, movies, and superhero offerings. Watch the extended video version of this episode on YouTube for additional best-of-year categories!
SEGMENTS & TIMESTAMPS: 
The Best Comic Books of 2022 - 00:12:40
The Best Non-Superhero Movies & TV Shows of 2022 - 00:27:25
The Best Superhero/Comic Book Movies and TV Shows of 2022 - 00:47:20
Our Favorite Pop-Culture and Other Media of 2022 - 01:01:22
Our Most Anticipated Movies & Comics of 2023 - 01:08:45
SUPPORT THE SHOW: 
Click here to join our Patreon community and get access to bonus episodes and special rewards for as little as a $1. 
Use the discount code "YOO" to save 10%  when you buy merch from our store. Shop for shirts, hats, and pins here
Music provided by: Mecca Tha Marvelous, DJ Crumbz, & L.E.R.M.
Proudly sponsored by Gotham City Limit!
Support the show
GET IN TOUCH WITH US! 🤝🏼