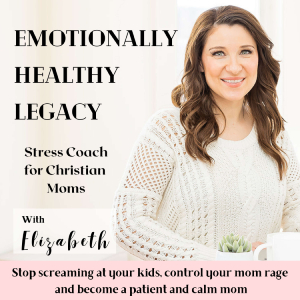 You've done it again! You said things to your spouse or your children that your really wish you could take back. 

I've been there too. When you are emotionally charged, your logical/thinking part of the brain shuts off and you say things based on the big feelings you are experiencing. 

You over exaggerate  saying things like 'always' and 'never'. Once you cool off and look back at that conversation, the guilt sets in. 'I wish I didn't say that, I didn't really meant that...'

In todays episode I explain why you do this and how to handle conflict in a healthy way. 

Do you say things you don't mean when you are emotionally charged? Then this episode will be helpful for you. 
~~~~~~~~~~~~~~~~~~~~~~~~~~~~~~~~~
Next Steps:
Download Free Guide:
5 Powerful and effective ways to calm down when feeling triggered
Get support:
~~~~~~~~~~~~~~~~~~~~~~~~~~~~~~~~~
Website: emotionallyhealthylegacy.com
Contact: [email protected]
Submit a Question to be answered on the show
Leave me a voice memo with a question/comment
Support this podcast for a small monthly donation