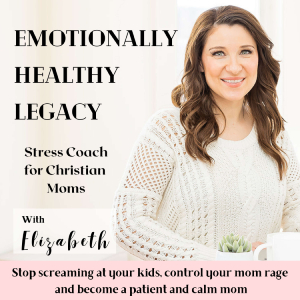 If you are a believer like me, you know how often things are over spiritualized in the Christian communities. 

I don't want to minimize the impact of the spiritual role and the strength God gives us in our lives. 

On the other hand, Christians often people forget the practical aspects of daily triggers that impact our patience levels. 

There is the strength that only God can give you when you face the trigger but your job is to avoid putting yourself in position where you KNOW you will be easily triggered. 

In today episode I clarify things that are your responsibility in being patient and what is Gods. Let's take ownership of what is ours to own. Let God do what only He can do. 
~~~~~~~~~~~~~~~~~~~~~~~~~~~~~~~~~
Next Steps:
Download Free Guide:
5 Powerful and effective ways to calm down when feeling triggered
Get support:
~~~~~~~~~~~~~~~~~~~~~~~~~~~~~~~~~
Website: emotionallyhealthylegacy.com
Contact: [email protected]
Submit a Question to be answered on the show
Leave me a voice memo with a question/comment
Support this podcast for a small monthly donation