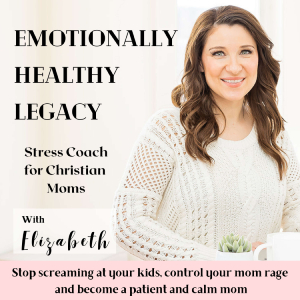 Its not going the way you want it to....You feel out of control...Frustration starts to build up...

If you are a human, then you KNOW what it's like to feel frustrated when things are not going the way you want. 

The fact is, you will deal with frustrations of life on a DAILY basis. (especially if you are a mom 🤣)

Chances are you were never taught HOW to deal with it. The root of frustration is - feeling out of control. You are not getting your way. 

In todays episode, I explain deeper the root of frustration and give you some tips on how to handle it so you don't end up turning to unhealthy coping skills. 
~~~~~~~~~~~~~~~~~~~~~~~~~~~~~~~~~
Next Steps:
Download Free Guide:
5 Powerful and effective ways to calm down when feeling triggered
Get support:
~~~~~~~~~~~~~~~~~~~~~~~~~~~~~~~~~
Website: emotionallyhealthylegacy.com
Contact: [email protected]
Submit a Question to be answered on the show
Leave me a voice memo with a question/comment
Support this podcast for a small monthly donation