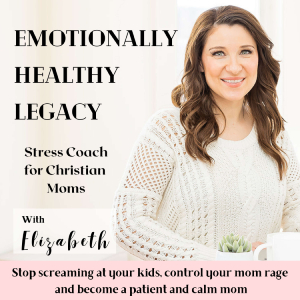 Are you a good mom if you have a 'good baby'? Are you a bad mom if you have a 'hard baby'?

If you are like me, you were raised to believe that your kids behavior is a reflection of how good of a parent you are.

 If your child does everything you say right away without complaining/whining or questioning, that means you are an amazing parent. 

But is that really true? I believe that you can be a good mom even if you have a baby or child who is not 'perfect'. 

The truth is, our kids are all different with unique personalities and sensitivities. They will want to do things their way because they have their own will. Their behavior is NOT a reflection of who you are as a parent. Just like your behavior is NOT a reflection of who your parents are. 

You can be a perfect parent and still have a 'challenging kid'. 
~~~~~~~~~~~~~~~~~~~~~~~~~~~~~~~~~
Next Steps:
Download Free Guide:
5 Powerful and effective ways to calm down when feeling triggered
Get support:
~~~~~~~~~~~~~~~~~~~~~~~~~~~~~~~~~
Website: emotionallyhealthylegacy.com
Contact: [email protected]
Submit a Question to be answered on the show
Leave me a voice memo with a question/comment
Support this podcast for a small monthly donation