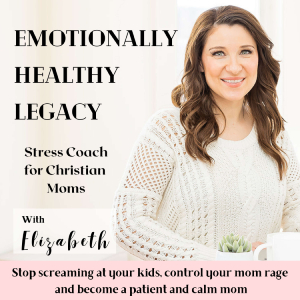 Do you feel like you are often impatient with you kids? Does it feel like they sometimes annoy you ALL DAY LONG? 

Yep, I've been there. I still have days like that. 

Today I'm excited to share with you 5 healthy habits I do daily to increase my patience meter.

I believe its much easier to be patient if you proactively do things that increase your patience and not just wait for 'in the moment' regulation skills. 
~~~~~~~~~~~~~~~~~~~~~~~~~~~~~~~~~
Next Steps:
Download Free Guide:
5 Powerful and effective ways to calm down when feeling triggered
Get support:
~~~~~~~~~~~~~~~~~~~~~~~~~~~~~~~~~
Website: emotionallyhealthylegacy.com
Contact: [email protected]
Submit a Question to be answered on the show
Leave me a voice memo with a question/comment
Support this podcast for a small monthly donation