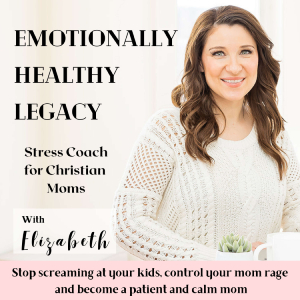 Have you ever had one of those days? Everything just seems off and you are in a negative mood. 

Your kids annoy you, your spouse is getting on your nerves. Everything just feels off. 

We all have days like that. I personally don't enjoy staying in that type of mood. 

In this episode I share with you my best tips on shifting my mood and getting out of a funk. 

If you found this episode helpful, please share it with a mama. 

I know you desire to be calm, grounded and patient with your kids but sometimes its just SO HARD! I feel you mama. 
~~~~~~~~~~~~~~~~~~~~~~~~~~~~~~~~~
Next Steps:
Download Free Guide:
5 Powerful and effective ways to calm down when feeling triggered
Get support:
~~~~~~~~~~~~~~~~~~~~~~~~~~~~~~~~~
Website: emotionallyhealthylegacy.com
Contact: [email protected]
Submit a Question to be answered on the show
Leave me a voice memo with a question/comment
Support this podcast for a small monthly donation