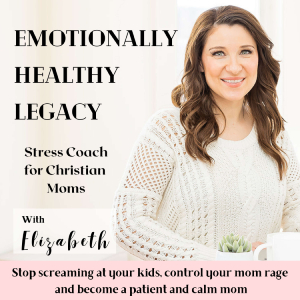 Are you a people pleaser? I used to be one. I hear so many moms joke about this. Oh, I'm just a people pleaser. 

The reality is, if you are a people pleaser you will find that it puts so much more stress on you that can be avoided. 

In todays episode I discuss how to identify if you are a people pleaser, why its not serving you and what to do differently. 


I know you desire to be calm, grounded and patient with your kids but sometimes its just SO HARD! I feel you mama. 
~~~~~~~~~~~~~~~~~~~~~~~~~~~~~~~~~
Next Steps:
Download Free Guide:
5 Powerful and effective ways to calm down when feeling triggered
Get support:
~~~~~~~~~~~~~~~~~~~~~~~~~~~~~~~~~
Website: emotionallyhealthylegacy.com
Contact: [email protected]
Submit a Question to be answered on the show
Leave me a voice memo with a question/comment
Support this podcast for a small monthly donation