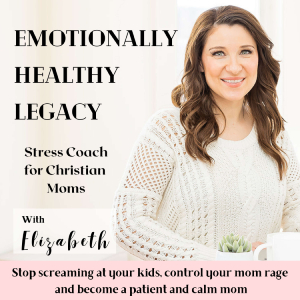 Did you know that some of the stress you experience is actually optional? 

You have the power to delete things out of your life that create stress. You can chose to be 'not busy'. 

This episode I teach you on creating a lifestyle that is low stress and more calm. 

You may have to do something you feel uncomfortable doing. Telling your kids NO. 

If you found this episode helpful, please share it with another mama. 

I know you desire to be calm, grounded and patient with your kids but sometimes its just SO HARD! I feel you mama. 
~~~~~~~~~~~~~~~~~~~~~~~~~~~~~~~~~
Next Steps:
Download Free Guide:
5 Powerful and effective ways to calm down when feeling triggered
Get support:
~~~~~~~~~~~~~~~~~~~~~~~~~~~~~~~~~
Website: emotionallyhealthylegacy.com
Contact: [email protected]
Submit a Question to be answered on the show
Leave me a voice memo with a question/comment
Support this podcast for a small monthly donation