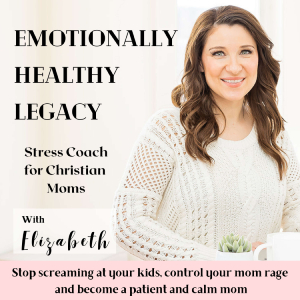 Do I still have hard days? Of course. In this episode I share my personal struggles that are affecting me in my motherhood currently

Sometimes things in life are not going the way we plan and things feel out of sorts. I want to remind you that its a season and if you feel stuck in there, there are still some steps you can take to support yourself. 

Even if you cant change the circumstance, what you can do is change your thoughts and that will change the way you FEEL!
~~~~~~~~~~~~~~~~~~~~~~~~~~~~~~~~~
Next Steps:
Download Free Guide:
5 Powerful and effective ways to calm down when feeling triggered
Get support:
~~~~~~~~~~~~~~~~~~~~~~~~~~~~~~~~~
Website: emotionallyhealthylegacy.com
Contact: [email protected]
Submit a Question to be answered on the show
Leave me a voice memo with a question/comment
Support this podcast for a small monthly donation