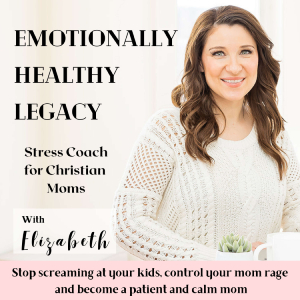 Have you ever been in a conflict with someone who just shuts down or leaves? If you are someone who NEEDS to resolve the issue NOW, that gets so frustrating, right? You feel even more agitated. 

I feel you. I tend to want to resolve the conflict NOW and I get upset and agitated when my husband needs space to figure out what he thinks. 

In this episode I cover:

-3 types of reactions during conflict. Fight, flight, freeze
-What to do if your spouse/loved one handles conflict differently than you
-Tips on communicating your needs and handling conflict more effectively 

Found this episode helpful? Share with a friend!
~~~~~~~~~~~~~~~~~~~~~~~~~~~~~~~~~
Next Steps:
Download Free Guide:
5 Powerful and effective ways to calm down when feeling triggered
Get support:
~~~~~~~~~~~~~~~~~~~~~~~~~~~~~~~~~
Website: emotionallyhealthylegacy.com
Contact: [email protected]
Submit a Question to be answered on the show
Leave me a voice memo with a question/comment
Support this podcast for a small monthly donation