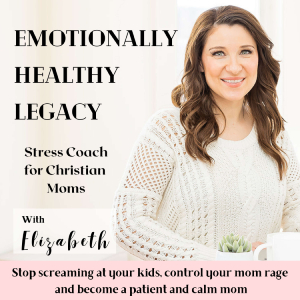 Overwhelm, stress, chaos, craziness of the holidays. I'm sure you can relate. Constantly going, doing and running behind. So much to do. 

What if...
-You figured out what truly matters for you this season?
-Set the intent for this season?
-You are able to say NO to things that dont feel aligned?
-Make this holiday season easier?
-Let go of what is not serving you?

In this episode you will learn just that. How to make this holiday season less stressful and aligned with what truly is a priority for you. 
~~~~~~~~~~~~~~~~~~~~~~~~~~~~~~~~~
Next Steps:
Download Free Guide:
5 Powerful and effective ways to calm down when feeling triggered
Get support:
~~~~~~~~~~~~~~~~~~~~~~~~~~~~~~~~~
Website: emotionallyhealthylegacy.com
Contact: [email protected]
Submit a Question to be answered on the show
Leave me a voice memo with a question/comment
Support this podcast for a small monthly donation