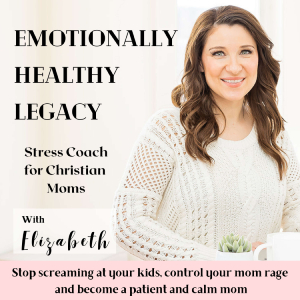 This episode is packed of so much valuable support! I had a chance to record a coaching session with a mama of 2. In this episode you get a feel of my coaching style and how I can support you. 

Int his episode you will learn:
-Unlearning old destructive patters from childhood
-Dealing with shame in parenting especially as a Christian
-Feeling not good enough as a parent 
-Unmet needs and feeling reactive 
-How your old Christian beliefs cause negative emotions and how to change them
-What to do With negative thoughts
-What to do when you lose your cool with your kids 
-How to create new pathways in brain to respond positively
-Practical tips to be more present as a mom 
-Benefits of creating a grounding practice
-Effective calming strategies when overwhelmed

Found this episode helpful? Share with a friend. 
~~~~~~~~~~~~~~~~~~~~~~~~~~~~~~~~~
Next Steps:
Download Free Guide:
5 Powerful and effective ways to calm down when feeling triggered
Get support:
~~~~~~~~~~~~~~~~~~~~~~~~~~~~~~~~~
Website: emotionallyhealthylegacy.com
Contact: [email protected]
Submit a Question to be answered on the show
Leave me a voice memo with a question/comment
Support this podcast for a small monthly donation