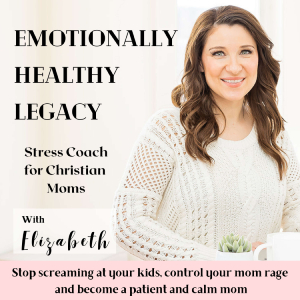 I feel you. I just recently had one of those days. Everything was off. Sick kids, attitude and rudeness from older kids, I was worn out. I just needed to shift something. 

Today I share with you what I do when I have a rough day w/ kids to support myself. How I get the negative energy out and shift into the positive. 

I honestly don't like feeling stuck in a 'mood'.  I do what I can do get out of it. 

It's not a matter of if you will have a challenging day...but a matter of when. As moms, well as humans, we all have tough days and I think its important to know what helps you to lower your stress and feel better after a long day. 

If you ignore things, it will bleed into all other areas of your life. 
~~~~~~~~~~~~~~~~~~~~~~~~~~~~~~~~~
Next Steps:
Download Free Guide:
5 Powerful and effective ways to calm down when feeling triggered
Get support:
~~~~~~~~~~~~~~~~~~~~~~~~~~~~~~~~~
Website: emotionallyhealthylegacy.com
Contact: [email protected]
Submit a Question to be answered on the show
Leave me a voice memo with a question/comment
Support this podcast for a small monthly donation