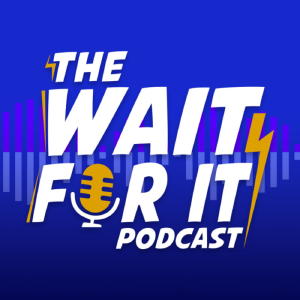 We had an amazing opportunity to interview cast members from the Aliens franchise at Collective Con! This live recording was made possible with the equipment and behind the scenes support of the very talented Jack Drain. 
William Hope (Aliens, Hellraiser II, Resident Evil 3, Thomas and Friends)
Ricco Ross (Aliens, Doctor Who, Wishmaster)
Daniel Kash (Aliens, The Expanse, Star Trek, Watch Dogs)
Mark Rolston (Aliens, The Shawshank Redemption, Spider-Man, Young Justice)
Video versions of these interviews will be periodically posted on the Collective Con YouTube page!
🔻You can find all important links for the podcast over at https://linktr.ee/waitforitpodcast (which includes our brand new Patreon site!)🔺
Support the show