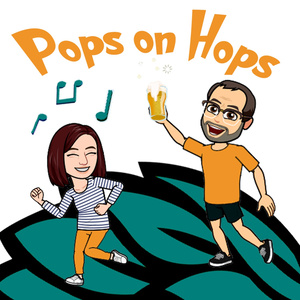 In one of the greatest twists of our fledgling podcast, members of The Procession (Paul Zawacki, John Schreffler Jr., and Greg Jong) joined Barry and Abigail for a reunion interview to set the record straight after all of the wild speculation from the last episode, "Musique Marécageuse."
The interview covers the origin story of the band, their ill-fated tour, their amicable break-up, their current projects, and most importantly, some possible future plans!
Paul, John, and Greg covered a lot of ground. Here are links to just some of the many topics we covered:
Other bands featuring members of The Procession:
Follow Barry or Abigail on Untappd to see what we're drinking when we're not on mic!
Facebook | Instagram | Twitter | YouTube | Website | Email us
--- Send in a voice message: https://podcasters.spotify.com/pod/show/pops-on-hops-podcast/message