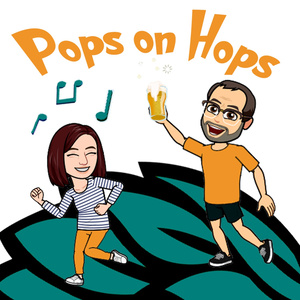 The Beatles performed before 18,000 fans at the Convention Hall in Atlantic City, New Jersey, on August 30, 1964. Among those in attendance were Barry's aunt, Carole Hummel, and family friends Carol "Cris" Crisafulli Johnson, Joan Bacon, and Marie Falzone. Despite the fact that Barry has been a huge Beatles fan since high school, he finally found out about this while discussing our recent Tripping Walruses episode with his aunt!
The night before the concert, they stayed at the Lafayette Motel. At 2:15 PM, they left in the back of a fish truck, and a short distance from the Convention Hall, they switched to their waiting tour bus.
The Beatles performed their standard 12-song set: Twist And Shout, You Can't Do That, All My Loving, She Loves You, Things We Said Today, Roll Over Beethoven, Can't Buy Me Love, If I Fell, I Want To Hold Your Hand, Boys, A Hard Day's Night, and Long Tall Sally.
After the show, The Beatles left the venue in a laundry truck, as their limousine was too conspicuous. That night, they stayed at the Marquis De Lafayette Hotel in nearby Cape May, where they stayed for a few days prior to their September 2nd concert in Philadelphia.
During their stay in Atlantic City, John Lennon and Paul McCartney wrote two songs for the Beatles For Sale album: Every Little Thing and What You're Doing.
Follow Barry or Abigail on Untappd to see what we're drinking when we're not on mic!
Facebook | Instagram | Twitter | YouTube | Website | Email us
--- Send in a voice message: https://podcasters.spotify.com/pod/show/pops-on-hops-podcast/message