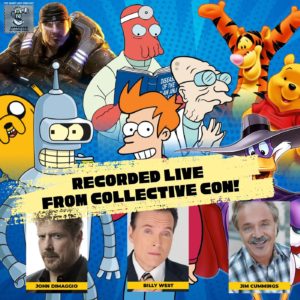 A trio of some of the most iconic voice actors in the industry talk about the profession, tricks of the trade, and cartoons!

Order of appearance: Billy West, John DiMaggio (04:07), and Jim Cummings (12:29)

If you want EVEN MORE bonus content and access to unreleased episodes and special rewards, consider joining our Patreon Community!  Click here to join the Short Box family 
 BONUS LINKS:
Take your comic shopping experience to the limit at Gotham City Limit!
Use the discount code "YOO" to save 10%  when you buy merch from our store
Proudly sponsored by Gotham City Limit!
Support the show
GET IN TOUCH WITH US! 🤝🏼