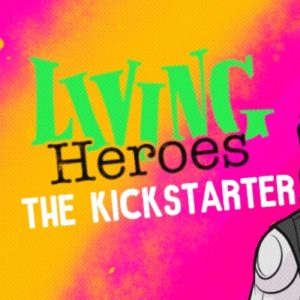 This is a special bonus episode. This is actually a sneak peek of the new series I am soon to launch "Creators in Color". This is also a special episode because I have none other than my Twitter Sister from another mister, Stephanie Williams, on the podcast with me. Steph has recently launched her Kickstarter campaign for her comic series "Living Heroes". We sit down and talk all about it. She even gives me an exclusive scoop, so you GOTTA listen in for that. Creators in Color is where I sit down with the most talented but little known artists, authors, and creatives that I know.

There is still time to back this Kickstarter and help them reach their stretch goal of $15k. You can visit the Living Heroes Kickstarter- https://www.kickstarter.com/projects/living-heroes/living-heroes

Also, be sure to follow Steph on twitter @Steph_I_Will and her artist @ONeillJones

Check out her other work But What if Tho (@BWIT_webcomicon Instagram) and Parenthood Activate (@parenthoodactivate on Instagram) for more shenanigans.