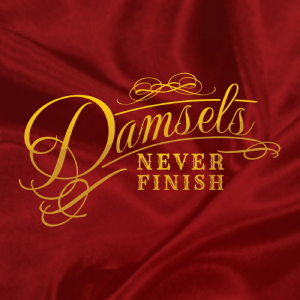 This month's pick was made by our damsel, Dominatrix, Claws and Fangs by Laurann Dohner.

Three stories. Three couples. All sink-your-teeth steamy. 
When Matty tries to help out her mysterious and hot-kilted neighbor, she finds out that trying to do the right thing may have gotten her into more than what she bargained for, when her seductive neighbor, Blaron, decides to make her his permanently. 
Lacey is a vampire hunter seeking revenge for the death of her sister. Lethal is a sexy vampire with a strong attraction to Lacey. It's undeniable they are meant for each other, but is Lacey willing to accept it?
At first, Chase denied Jasmine's advances to protect her, but now he must save her from the evil he's sworn to destroy. And this time, there's no way he's letting her go.
Please rate and leave a comment.
You can follow us: @damselsneverfinish on Instagram, @damselsneverfin on Twitter, or join our Facebook Group

For all other inquiries, please email us at [email protected]. And as always, happy reading.