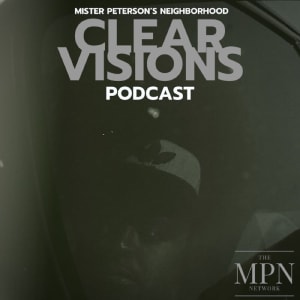 It's Part 2 of the music talk with me and LRKChronicle. On this half, we get into some of the latest album releases from Duval County: L.O.V.E. Culture, Dre Rose, John Wes, Freddy Bricks, Ebonique, Booda Davis, and more. It's A LOT of music from us out...you should see about it. Chea! Enjoy!

Follow LRKChronicle on Instagram and Twitter: @RespectMrWalker ...also, check out his latest project 'MESSAGE' and his other dope work (video, music, photography...all of that)!

Follow all socials and subscribe to my website: https://mralpete.com and subscribe to The MPN Network website: https://mpn-llc.com.
Instagram: @mralpete 
Twitter: @mralpete
YouTube: https://youtube.com/mralpete
Powered by MPN Network. Music production and audio engineering by myself.
You can listen to this podcast on MPN Network site: https://mpn-llc.com, Buzzsprout, and on all podcast platforms. 
Want to start a podcast?? Buzzsprout got you right HERE!
Want to turn your podcast into video?? Ecamm got you right HERE