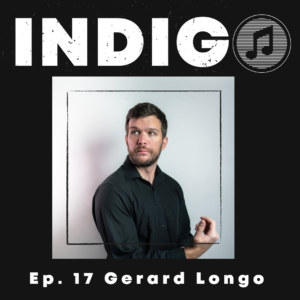 Be the change, that's how Gerard Longo feels about life and that is the message of the song Indigo by Dirty Heads.  He appreciates this song encouraging you to go against the grain and do what makes you happy. Indigo the color stands for tranquility, harmony, confidence, and integrity.  When you are working in alignment with your passions you experience tranquility and harmony.  He has a company that does just that for talented people in the music industry.
Gerard is also happy to be an example to his nieces and nephews about being an entrepreneur with confidence and integrity.  He hopes to be an example but also save them some hard lessons by going through them and finding better ways first!
He started with a blog in Pennsylvania about the local Indy music scene. Then he started a podcast about the music scene. And now, has now grown into a company with employees and they are getting ready to explore other markets.