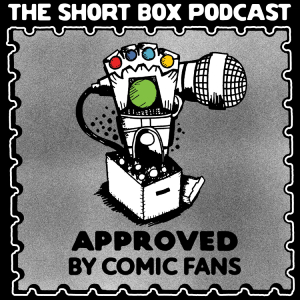 Elektra Lives Again, Frank Miller's farewell to everyone's favorite Greek assassin,  is the subject of this week's comic spotlight.  The 1990 graphic novel, by Frank Miller and Lynn Varley, is a spin-off from Miller's OG run on Daredevil and tells the story of the apparent return of the ninja warrior from death

OTHER TOPICS COVERED: Oscar Isaac cast as Solid Snake (00:59:21) & Champion Season Segment (01:04:10)

A special shout-out to Kory Torjussen, host of the new pop-culture review and history podcast: The World Is My Burrito (TWIMB), who joined us this episode as a guest co-host. 
Support the show and become a Patreon subscriber to receive access to bonus  episodes, early access, merch, and other rewards. #makemineshortbox 
Proudly sponsored by Gotham City Limit!
Support the show (https://www.patreon.com/theshortbox)