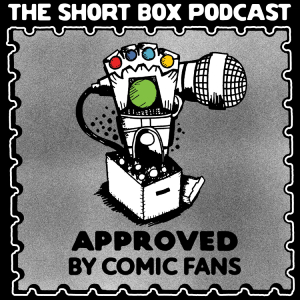 Badr, Drew, and Walt kick off the first podcast of 2021 with a conversation about the debut episodes of WandaVision, the Scarlet Witch's best comic book moments, and their most-anticipated titles coming out this year. 
TIMESTAMPS: 
WandaVision - 00:05:23
Fan-mail - 00:36: 26 
Champion Season Segment + 2021 Comics: 00:40:20
THE CREW'S 2021 COMIC PICKS:
Music from the show: Mecca Tha Marvelous "Gawd is Marvelous"

Support the show by becoming a Patreon subscriber, and receive early access to our weekly shows, bonus  episodes, merch, and other rewards. #makemineshortbox 
Proudly sponsored by Gotham City Limit!
Support the show
(https://www.patreon.com/theshortbox)