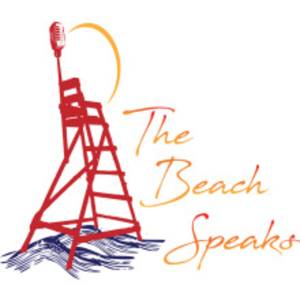 Hey Beach Lovers!

Can you believe 2021 is almost over? How about those New Year's intentions you made way back in January?   
For me, my intentions this year tended to ebb and flow like the tides - but I managed to hold steady to one: my "word" for the year which was "connected" and two: beach travel adventure!
For today's episode, I invited my good friend and luxury travel expert Judi Dunlap to help me "unpack" some magical stories I wanted to share from my recent adventure down the historic California Pacific coast - a trip she so beautifully helped put together for me and my husband. 
We talk about the travel mindset, leaving space for surprises (and wow did this trip have some surprises) making connections - with nature, with our spirit, with others, and of course,
The Beach! ⛱

I have to say, after reflecting on this episode, I can really see how my intentions to create connection and beach travel have manifested in such an abundant and meaningful way for me this year. I'm so grateful!
This was just one part of our nearly month-long travel adventure where, after our week beach hopping along the Cali Coast, my soul partner, Ernie, and I spent 12 days exploring all things Costa Rica.  I can't wait to tell you all about the magic we encountered there!

Stay tuned: Part 2 of my Beach Adventure recap: "The Costa Rica Experience"  will be coming to your earbuds, soon!
Most of all, I hope this episode has inspired you to create a beach adventure of your own.  It's never too late. . .don't wait for that elusive "some day" - state your intention, and take at least one step toward your dream - TODAY
⛱ If you love the Beach, and would like to support the podcast: 
buy me a coffee  ☕ https://www.buymeacoffee.com/paigefriend
✈ Ready to book YOUR travel adventure?  email Judi at [email protected] 
🎙This podcast is produced by Yours Truly, and recorded using Squadcast.fm
▶Thinking about recording your own podcast? Squadcast.fm is super easy to use, and the sound is studio quality - you can even record video!  
🆓For a free trial use my link: https://squadcast.fm/?ref=paigefriend

Want More "Beach"?  Visit my Website: www.thebeachspeaks.com