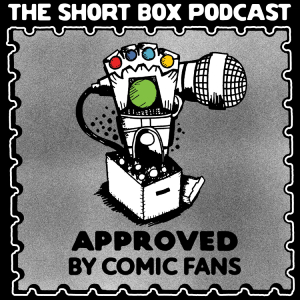 The crew discusses recent comic news, including a handful of SDCC (00:02:50), Mondo (00:07:49), and MCU Phase 4 (00:20:43) announcements from last week, and examines a story about an unpublished "Loki for America" comic that inspired the Disney+ show (00:23:26). AND recurring segments: Fistful of Comics (00:34:01) & Champion Season (00:51:24)

(And we had to rerecord some parts due to tech difficulties, apologies in advance!)

Listen to extended versions of weekly episodes, and get access to our spin-off podcast series, when you join our Patreon community.

HELPFUL LINKS: 
Proudly sponsored by Gotham City Limit!
Support the show
(https://www.patreon.com/theshortbox)