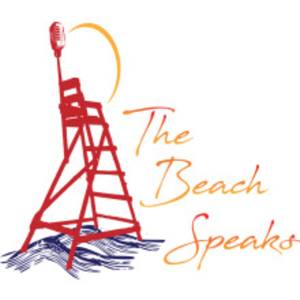 Hello Beach Lovers! 2021 is almost over and I'm in a bit of a scramble to wrap up this episode - part 2 of my recent Beach Travel Adventure - and send to your earbuds before it's 2022!
In this episode I attempt to recap the beauty and wonder of 12 days in Costa Rica with my dear friend and luxury travel specialist, Judi ( who just so happened to plan the whole trip for me and my husband) - the honeymoon we didn't get to take, since we got married right before the pandemic lockdown in 2020. 
We talk about:
The benefits of choosing a vacation specialist
Boutique hotels and all-inclusive resorts
Luxurious living while being totally immersed in nature with Monkeys, Sloths and tropical birds
Hiking in the Rainforest, Waterfalls, Volcanoes and, of course. . .
The Beach!
It was so difficult to pare it down to just the highlights (we did a LOT in 12 days) and interestingly enough, what I thought would be just a fun recap of a vacation adventure actually turned out to be a deeper conversation about connection: to ourselves, to the world and to our vision, and how to recreate that experience of peace, ease and wonder in our everyday life - once the vacation is over. 
I hope you enjoy this conversation and that, after listening, you would think about what you can do in the year ahead to:

Re-connect with the beach
Return to your soul and
Re-imagine your life…

Right where you are.
If you love the Beach, and would like to support the podcast: 
buy me a coffee   https://www.buymeacoffee.com/paigefriend
 Ready to book YOUR travel adventure?  email Judi at [email protected] 
This podcast is produced by Yours Truly, and recorded using Squadcast.fm
Thinking about recording your own podcast? Squadcast.fm is super easy to use, and the sound is studio quality - you can even record video!  
For a free trial use my link: https://squadcast.fm/?ref=paigefriend

Want More "Beach"?  Visit my Website: www.thebeachspeaks.com