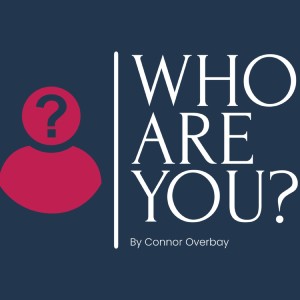 This week I sat down with Gavin Archuleta, He is a practitioner of Brazilian Jujitsu and has a match coming up June 4th in Orlando Florida. We talked about many things including how he became interested in practicing Jujitsu, growing up in Jacksonville, how he feels about being a father of two, about his excitement for his upcoming match and finally how we met.
If you would like to know more about Gavin Archuleta all his social media and upcoming match info is listed below
Instagram: a_r_c_h_u_l_e_t_a
Tickets and info to his match: https://eventite.com/events/submission-grappling-series/evnt_2d287a6d-6152-4396-ab5e-0feeacb5c7a3?promoter=mmbr_6057125c-5116-4970-87e7-20cd216f943a
If you liked the podcast, please share the episode, leave a like, a review and a 5-star rating. All those things help the podcast be seen by more people!
For all business inquires please reach out to me at: [email protected]
For all updates and information about the podcast you can follow me:
Instagram: connor0211
Facebook: Connor Overbay
Twitter: @connoroverbay
--- Support this podcast:
https://podcasters.spotify.com/pod/show/connor-overbay/support