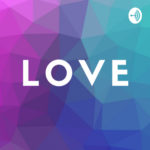 *****I DO NOT OWN THE RIGHTS TO ANY MUSIC PLAYED IN THIS EPISODE*****
Rashon Medlock is a musician who has graced the stage as an ensemble member, accompanist, conductor, and as a solo artist. Outside of being a music educator, he also writes and produces his own music. His style is a mix of jazz, gospel, rock, and soul with a classical flare. Based in Jacksonville, Florida, Rashon has performed all over the south and the eastern United States with regional and national touring acts.
Music played during episode: 
The Fray ft. Adrienne Williams - https://rashonmedlock.bandcamp.com/track/the-fray-2
The One - https://youtu.be/F4ioKe5VFqk
website: www.rashonmedlock.com
CashApp: $maneland
Instagram & Twitter: @rashonmedlock
--- This episode is sponsored by · Anchor: The easiest way to make a podcast.
https://anchor.fm/app
--- Send in a voice message: https://anchor.fm/iamlovereigns/messageSupport this podcast:
https://anchor.fm/iamlovereigns/support