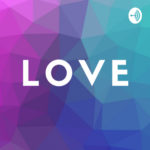 ***I DO NOT OWN THE RIGHTS TO ANY MUSIC PLAYED IN THIS EPISODE***
Monica Raye Simpson, a queer, black, NC native, has organized extensively against human rights abuse, the prison industry, racism, and systemic violence against Southern black women and LBGTQ people. A proud graduate of the historically black Johnson C. Smith University, she earned a bachelor's in Communications and organized for LGBTQ rights on and off campus. She then became the Operations Director and the first person of color at the Charlotte Lesbian & Gay Community Center. Next, she trained black youth in activism, philanthropy, and fundraising as the Ujamaa Coordinator for Grassroots Leadership. In 2010, she moved to GA to be our Development Coordinator; she was promoted to Deputy Coordinator in 2011, Interim Executive Director in 2012, and Executive Director in 2013.
Monica is a nationally sought-after facilitator, speaker, and organizer, constantly called upon to travel the country for appearances. She is the only woman among the 4 founders of Charlotte, NC's Black Gay Pride Celebration, the first in the Bible Belt, which received awards from the National Black Justice Coalition and the Human Rights Coalition for its incredible launch with 7,000 participants. She has been featured in many publications for her activism, and has written many articles on LGBTQ issues, RJ, over-policing of black/brown communities, philanthropy, and Southern activism. In 2014 she was named a New Civil Rights Leader by Essence Magazine, and in 2015 was chosen as a panelist for the Women of the World Summit. Also a full circle doula certified through the International Center for Traditional Childbirth, she serves on the boards of the Fund for Southern Communities and the legendary Highlander Center.
A singer and spoken word artist who infuses art into her activism, Monica has appeared in theatrical productions such as For the Love of Harlem, Words the Isms, Walk Like a Man, The Vagina Monologues, and For Colored Girls. She released her first solo album, Revolutionary Love, in 2015, and she has performed at events across the country, including singing the National Anthem and the National Black Anthem for the annual Dr. Martin Luther King Jr. march and rally in Atlanta, GA. Monica created Artists United for Reproductive Justice as a project of SisterSong in order to create a platform for artists to collaborate on replicable artwork that furthers the Reproductive Justice movement.
--- This episode is sponsored by · Anchor: The easiest way to make a podcast.
https://anchor.fm/app
--- Send in a voice message: https://anchor.fm/iamlovereigns/messageSupport this podcast:
https://anchor.fm/iamlovereigns/support