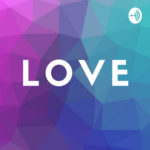 ***I DO NOT OWN THE RIGHTS TO ANY MUSIC PLAYED IN THIS EPISODE***
We live in an age in music where individual style and flow are too often shared for trend's sake and many fans complain that hip hop artists' lack originality and in some cases authenticity. The IGive offers us an alternative from current norms in hip hop trend and presentation. Two common words that often are attributed to The IGive's music are ͞honest͟ and ͞refreshing͟. His approach to music communicates a warm ͞feel good͟ vibration as he delivers passionately thought-provoking and fun lyrics that take listeners on a journey exploring ͞every man͟ themes of love, social observations, and how to handle or overcome life's struggles.

Hailing from Duval County as a Jacksonville, Florida transplant (original birth place Dayton, Ohio) Greg ͞The IGive͟ East has been making his mark in the local and underground arts community for some time. He released his first LP Rhythm & Poetry in 2009 and skyrocketed to one of Jacksonville's premier performance and recording artists. Transcending genres, Give (as his friends and fans call him) is able to reach audiences of all kinds, and aside from his hip hop anchor touches equally spoken word and live music audiences.
The IGive has two additional LP's that he has independently released (DreamKillerz [2011] & RAPDNA [2015]). DreamKillerz was ranked in the Top Ten Albums in Jacksonville by the Jacksonville Times Union. He penned the lyrics to the theme song for the Savannah Urban Arts Fest (put on by A.W.O.L. Inc). The IGive has four years collective hosting experience at open mic venues The Cypher Open Mic Poetry & Soul and Artis(Tree) Live Downtown, has appeared innumerable times on local programming CW17 shows YourJax Music and Music 4 U as well as MeeMeeTV's Swagsonville Sunday's, and has acting experience landing rolls or cameos in independent films such as 2014's Homeboys: Meet The Crew(Los2k Films) and 2010's Treacherous (BeDynamik Productions); stage plays such as the University of North Florida's rendition of Gloria Bond-Clunie's Northstar and BeDynamik Productions Blak.Woman.Dynamik: ReBoRn.

Crowd pleaser, skillful lyricist, poet, musician, singer, actor and all around entertainer with a heart of gold and message, The IGive rejuvenates the hearts of listeners and audiences wherever he goes.
https://theigive.bandcamp.com/
--- This episode is sponsored by · Anchor: The easiest way to make a podcast.
https://anchor.fm/app
--- Send in a voice message: https://anchor.fm/iamlovereigns/messageSupport this podcast:
https://anchor.fm/iamlovereigns/support