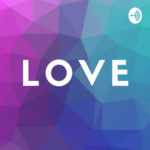 ***I DO NOT OWN THE RIGHTS TO ANY MUSIC PLAYED IN THIS EPISODE***
Investor, Life Coach, Motivational Speaker, Mindset Mastery Enthusiast, Visionary
Loretta Dianne is a visionary with the mind of a mogul and heart for serving others. This multifaceted "mompreneur" is a mastermind known for wearing many hats successfully.
She is a serial entrepreneur with a background in finance, project management, real estate, investing and network marketing. Her entrepreneurial career began in 2006 when she launched Porter Premier Mortgage, a successful mortgage brokerage business. In 2008 she launched Infinite Solutions, a project management agency offering assistance to new business owners and coaching services.
Loretta has a bold strong faith in God that she attributes her success to. Keeping God first and then her family is what keeps her going.  Her lifelong goals have been to educate, empower and inspire women to unleash their inner champion.  She is a catalyst for motivating others to believe in themselves. As a speaker, mentor and coach her goals are to motivate others to pursue their passions, manifest their dreams and execute their visions.
Philanthropy is something that was instilled in Loretta from childhood. Giving to others is one of Loretta's greatest joys. She is the founder of a non profit called Woman Unleashed, providing resources and services to help and assist women in breaking generational curses and creating generational wealth.
Website: https://linktr.ee/lorettadianne
Facebook: FaceBook.com/lorettadp
Instagram: @lorettadianne
--- This episode is sponsored by · Anchor: The easiest way to make a podcast.
https://anchor.fm/app
--- Send in a voice message: https://anchor.fm/iamlovereigns/messageSupport this podcast:
https://anchor.fm/iamlovereigns/support
Buzzsprout - Let's get your podcast launched!
Start for FREE
Disclaimer: This post contains affiliate links. If you make a purchase, I may receive a commission at no extra cost to you.